Aanpak sanitair twee luxe badkamers
Aanpak Sanitair twee luxe badkamers
---
Badkamerrenovatie
---
In bouwteam compleet renoveren van twee complete badkamers inclusief sanitair
---
Ede, Gld.
---
Particuliere opdrachtgever
---
januari 2018
---
In bouwteam zijn hier in nauwe samenwerking met bouwkundig aannemer, tegelzetter, elektricien, professionele kitter en schilder, twee badkamers geheel gerenoveerd. Het betrof hier een badkamer voor de bewoners en een badkamer in eenzelfde stijl voor het aangrenzende gastenverblijf.
---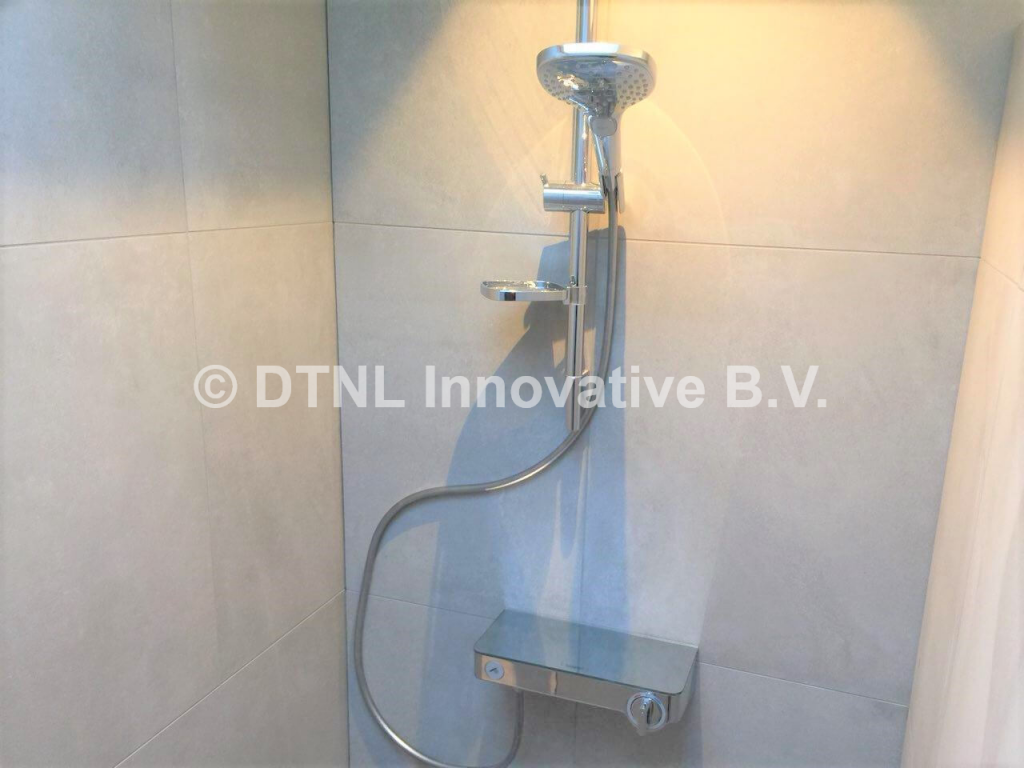 ---
Sloop en demontage van de oude indeling
Nadat de sanitaire ruimten compleet waren ontdaan van het oude sanitair, oude leidingen, tegels, dekvloer, plafonds en tussenwandjes. Is het geheel opnieuw opgebouwd ten behoeve van de nieuwe indeling. Leidingwerk is verzwaard aangebracht voor de regendouches, en nieuwe riolering, elektra en verwarmingsleidingen zijn via de onderliggende kelderruimtes exact naar de plaats van bestemming gebracht, zodat er niets zichtbaar is van de techniek.
In samenwerking met onze leveranciers zijn wij in staat sanitair tegen zeer scherpe prijzen te leveren. Buiten dat dit een prijstechnisch voordeel voor u oplevert, zorgen wij ervoor dat alles op tijd aanwezig is en mocht er tijdens transport of plaatsing is mis gaan met het-veelal-breukgevoelige en tere materiaal, is een snelle nieuwe levering altijd gewaarborgd!
---
Wilt u meer informatie over sanitair of badkamerrenovatie?
Neem contact met ons op, wij vertellen u graag meer.
---
DTNL Innovative B.V.
– Installatietechniek
– Dakbedekkingen
– Energiebesparing
Adresgegevens:
DTNL Innovative B.V.
Da Vincilaan 35
6716 WC  Ede
Telefoon en email:
T 0318 – 85 00 33
E info@dtnl.nl